Samal's secrets
Until the death of her 40-year-old husband, Samal lived in a very happy exemplary family. She and her children are saddened by her husband's untimely death.
Not knowing what to do next, she gets a  job as a maid in one if
the wealthy houses. Soon the owner of the house found dead and Samal finds herself among the suspects. On the way to restoring justice, Samal is looking for more and more evidence of her innocence...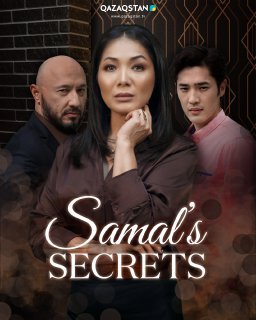 Episodes:
20 episodes *42' minutes